IN THIS ISSUE<
Editorial from JobsFirstNYC
  EDITORIAL FROM JOBSFIRSTNYC
Last month, Governor Cuomo gave his 2016 State of the State and executive budget address in Albany, NY. While the governor announced his plan to expand the Urban Youth Jobs Program, his narrative of a successfully completed strategy to get young people into jobs does not quite reflect the actual crisis of youth unemployment in New York today. Check out our full response to the Governor's State of the State regarding youth unemployment here.
JobsFirstNYC wants to hear from you. We are looking for submissions of 500 words or fewer on any youth workforce related topic. If you have a piece you'd like to be featured on our blog and/or newsletter, please send your submission to cmitchell@jobsfirstnyc.org.
  STATE OF THE BOROUGH – THE SOUTH BRONX
One out of  four 16-25 year olds in the South Bronx are out of school and out of work (OSOW), a far higher rate than any other area of the city. The rate of OSOW youth in the rest of the Bronx (more than 19 percent) is also higher than in the other four boroughs. Over 98 percent of OSOW youth in the South Bronx are Latino or Black. Over 40 percent lack a high school diploma, and 7 out of 10 are not even looking for work.
The rate of disconnection from school and work for young adults in the South Bronx is above the New York City average of 16.4 percent for this age group (16-25), and higher than any other borough.
The greatest contributor to OSOW status is unemployment. More than a quarter of young South Bronx residents are unemployed.  This number is  similar to the rest of the Bronx, but much higher than other parts of the city. Moreover, The high youth unemployment rate in the South Bronx is driven up largely by the unemployment rate for blacks (43 percent), which is nearly twice the unemployment rate for young blacks citywide (27 percent ). Moreover, young workers in the South Bronx are more likely than workers in the rest of the Bronx and the city as a whole to work in retail trade and low paying services, and are less likely to work in high paying services.
  NEW INITIATIVES
JobsFirstNYC launched the Young Adult Sectoral Employment Project (YASEP) in September of 2013 to support workforce partnerships in New York City using a sectoral approach to improve employment outcomes for young adults who are out-of-school and out-of-work. After an extremely successful first round of five partnerships, JobsFirstNYC has begun to expand the YASEP learning community.

We are pleased to announce the four newly selected partnerships who are now members of YASEP Learning Community:

Green City Force, with partners Association for Energy Affordability (AEA), Con Edison, L+M Development Partners, Inc., C+C Management, and NYCHA's Office of Resident Economic Empowerment and Sustainability (REES) to focus on the sector of sustainable buildings as a subset of green jobs. 

 

The Knowledge House with partners Hostos Community College and Per Scholas to develop pathways into technology jobs for young adults in the Bronx.

  

Roundabout Theatre Company (RTC), partnering with the International Alliance of Theatrical Stage Employees (IATSE), the Alliance of Resident Theatres/New York (A.R.T./NY), BAM and The Public Theater to develop a pathway into technical theatre careers for under-resourced and under-represented young adults.

Stanley M. Isaacs Neighborhood Center, Inc. (Isaacs Center) partnering as the Guest Services Collaborative (GSC) with Asphalt Green, Hilton Garden Inn, Ink48, Barnes & Noble, and the Museum of the City of New York to focus on careers in the hospitality sector.
  PUBLICATIONS
Optimizing Talent is Released!
Optimizing Talent: The Promise and the Perils of Adapting Sectoral Strategies for Young Workers
,written by Sheila Maguire and released in early February by JobsFirstNYC and the
 Aspen Institute Economic Opportunities Program (EOP) 
 explores the question: How can sector strategies be most effectively applied to young adult workforce development programming? Building on years of research at the Aspen Institute and considering the implications of 
Tuning In to Local Labor Markets: Findings From the Sectoral Employment Impact Study
 report issued by Public/Private Ventures in 2010, Optimizing Talent also lifts up early lessons learned from the Young Adult Sectoral Employment Project (YASEP). JobsFirstNYC and the Aspen Institute will be hosting a briefing event regarding this report on the morning of 
March 7th
 in New York City. Please note your calendars and stay tuned for updates. We hope you can join us.
  RECENT CONVENINGS
JobsFirstNYC hosts the University of Pretoria's Gordon Institute of Business Science
This month, JobsFirstNYC organized and facilitated a panel on helping young people to prepare for careers in the transportation sector for a group of 25 delegates from the Transport Education and Training Authority (TETA) in South Africa. The delegates are currently completing an executive leadership training and development program with the Gordon Institute of Business Science in Johannesburg, and the Institute leaders reached out to JobsFirstNYC to learn more about role of the transportation sector in addressing youth unemployment in large urban areas, such as New York City.
JobsFirstNYC staff and TETA delegates strike a pose to celebrate international collaboration.
  CONFERENCES
New York City Employment and Training Coalition (NYCETC) 2016 Policy Forum
January 2016, New York, NY<
 Lou Miceli moderates the Policy Forum's morning plenary.
Last month, The New York City Employment and Training Coalition (NYCETC) hosted its 2016 Policy Forum.The event included morning and afternoon plenaries as well as seven breakout workshop sessions on employer engagement, performance management and evaluation, building sector strategies, and more.
JobsFirstNYC's Executive Director, Lou Miceli, moderated the opening plenary, Translating Research and Policy into Action, which included the following panelists: David Berman, Director of Programs and Evaluation, NYC Center for Economic Opportunity; Tara Colton, Senior Vice President, Programs, Seedco; Katy Gaul-Stigge, Executive Director, NYC Mayor's Office of Workforce Development; and Patricia Jenny, Vice President for Grants, New York Community Trust.
National Skills Coalition's 2016 Skills Summit
February 2016, Washington, DC
From February 7-9, the 
National Skills Coalition hosted its annual Skills Summit
, bringing together more than 270 workforce advocates, employers, and community college leaders from 29 states. The Summit included workshops on the latest policy developments and opportunities across adult education, career and technical education, work-based learning, higher education, and more. JobsFirstNYC's Lou Miceli, presented on an opening Summit panel titled, WIOA & Youth Employment Policies: A Raised Bar, But is it a More Supportive Policy? Other presenters on the panel included, Alex Johnson, Executive Vice President and Chief Operating Officer, Capital Workforce Partners; Thomas Showalter, Executive Director, National Youth Employment Coalition; and Sheila Maguire, Sheila Maguire Consulting. Katie Spike, Federal Policy Analyst for the National Skills Coalition, moderated the panel.
  CELEBRATING OUR PARTNERS

This month, we are celebrating the Lower East Side Employment Network (LESEN) by lifting up the work of LESEN Coordinator, Caspar Caro. Last month, we interviewed Gaspar about the challenges and rewards of youth workforce development, check out his inspiring interview here on our blog. 
  NEWS FROM THE FIELD
 STAFF ANNOUNCEMENTS
JobsFirstNYC's Team is Growing!
We are thrilled to announce that this month, John "J.T." Falcone joined the JobsFirstNYC team as Partnerships and Programs Associate. 
A graduate of Wesleyan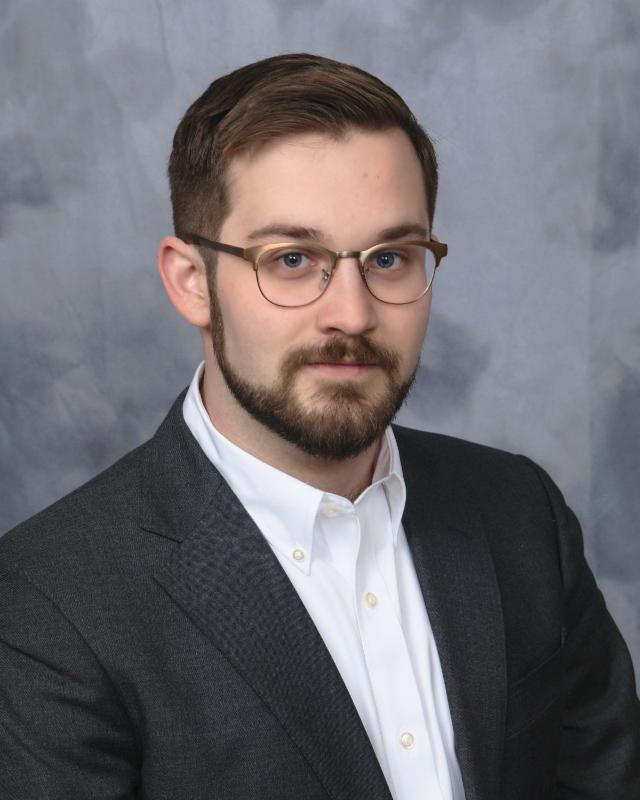 University where he studied Philosophy, J.T. is a critical thinker who is careful to view his contributions through an intersectional lens. J.T. previously served as a Program Analyst at America Works, where he acted as a grant writer as well as supported daily operations including service delivery, online branding, and communications under their NYC Human Resources Administration's B2W contract. Please join us in welcoming J.T. to the team.