Research & Learning
Our process and solutions are fueled by objective research, continuous learning, and intentional sharing with the broader field.
Our research and learning seek to increase the field's understanding of the challenges it faces and uncover opportunities for deeper investigation and analysis. By sharing best practices and lessons learned, we work to change thinking, influence mainstream discourse, and accelerate impact.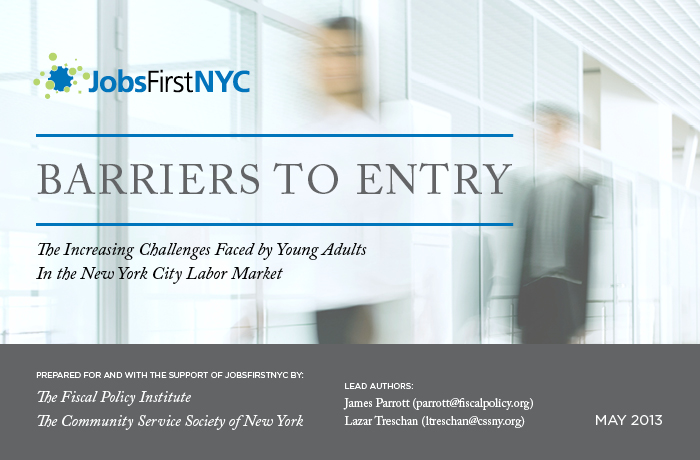 JobsFirstNYC commissioned and contributed to this study of how young adults aged 18 to 24 are faring in the New York City labor market. It...