March 26, 2020

While the number of young adults who are out of school and out of work has been declining, more than 60 percent of young adults are part-time workers, a trend that has steadily increased since the Great Recession. The anticipated...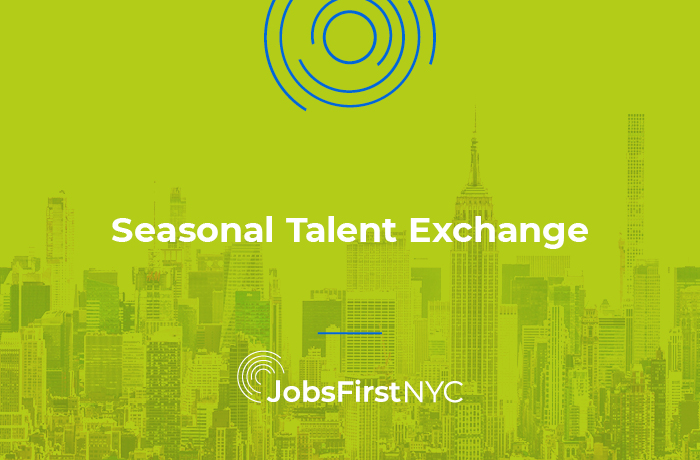 May 27, 2017

Read More The Seasonal Talent Exchange (STE) was created by four employers in 2015—Modell's, UncommonGoods, Swiss Post Solutions, and Wildlife Conservation Society, members of the JobsFirstNYC Employer Leadership Council. These employers have a common interest in seasonal workers (and a...

loading...

No results matching the search criteria. Please modify the filters and try again.