Our Work
Research & Learning
Our process and solutions are fueled by objective research, continuous learning, and intentional sharing with the broader field.
Our research and learning seek to increase the field's understanding of the challenges it faces and uncover opportunities for deeper investigation and analysis. By sharing best practices and lessons learned, we work to change thinking, influence mainstream discourse, and accelerate impact.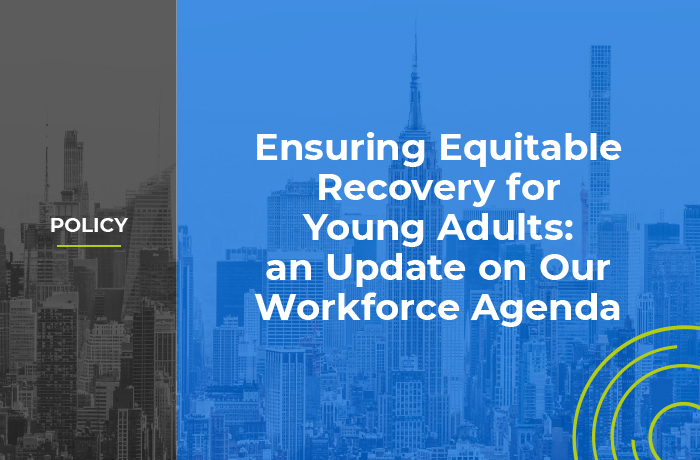 In mid-November 2020, JobsFirstNYC launched our Agenda for Young Adult Workforce Development  with a committee of over 40  multi-sector leaders from across the field. These...