Gotham Gazette | by Ben Brachfeld
In June, Mayor Bill de Blasio announced a plan to create 100,000 new jobs in New York City over ten years by investing in high-wage industries where there is potential to grow with a boost from city government. The jobs will all pay at least $50,000 per year, he promised.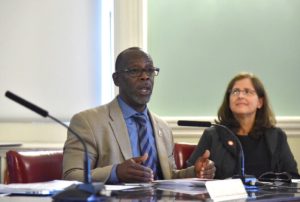 The jobs plan, first outlined as the signature proposal of de Blasio's 2017 State of the City speech, builds on other jobs programs, such Career Pathways, a workforce development initiative announced in 2014 intended to fill gaps in areas like training that were keeping people from attaining positions or entering higher wage roles. But when the jobs program was announced, advocates and service providers quickly pointed out that Career Pathways has not been funded at recommended levels.