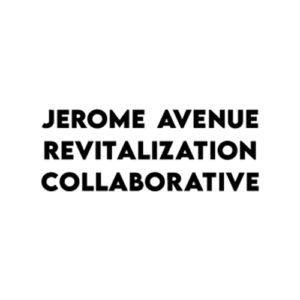 Overview
In response to the largest rezoning in the history of New York City, spanning across 93 blocks across the Jerome Avenue corridor in the Bronx, JobsFirstNYC is working with three community districts and more than 50 stakeholders to launch a partnership that will prepare current employers and workers for incoming economic development and potential zoning related impacts, increase the education and employment attainment of local residents and advocate for a diversity of quality businesses among current and future employers. The design of this partnership is funded in part by the Empire State Poverty Reduction Initiative through Children's Aid Society.
The Challenge
The Jerome Avenue Corridor has long been a hub for the automotive repair industry. The area's rezoning plan, which was proposed by Mayor De Blasio and approved by the City Council in 2018, stands to drastically change the economic opportunities available to local residents.
36%
OF RESIDENTS SPEND MORE THAN HALF OF THEIR INCOME ON RENT
40%
OF NEIGHBORHOOD RESIDENTS ARE UNDER THE AGE OF 25
74,000
RESIDENTS SPEAK LITTLE ENGLISH, AND ANOTHER 55,000 DON'T SPEAK ENGLISH AT ALL
Approach
The Jerome Avenue Revitalization Collaborative seeks to bring about inclusive economic growth and sustainability for local residents, employers, and workers affected by the Jerome Avenue rezoning. The collaborative has identified a three pronged strategy:
1) An Employer Facing Network that partners with developers, employers and partners to provide local residents with direct referrals to jobs
2) A Local Business Hub for employers that provides local business owners and employers with access to business development and support specific to their needs
3) Create Access to Grants for low-income residents to complete educational and workforce development training
Impact
In 2018 and 2019, we completed the Investigation and Imagine phases of the partnership. The Jerome Avenue Revitalization Collaborative was officially launched in 2021.
Subscribe to Stay Updated