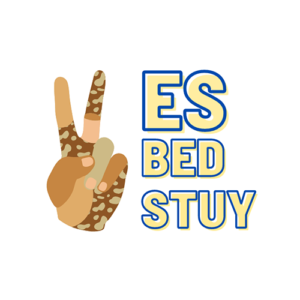 Overview
YES! Bed-Stuy is a collaborative effort of 13 workforce development and social services organizations to build stronger pathways to education and employment services for young adults in Bedford-Stuyvesant. This community-sanctioned partnership, which places a heavy emphasis on youth voice, provides career training, credentials, and services to young adults who are looking to develop their career path.
The Challenge
Bedford-Stuyvesant is home to one of New York City's highest rates of out-of-school, out-of work young adults. At the same time, the neighborhood suffers from an insufficient policy infrastructure and a low capacity of workforce organizations to effectively engage employers.
29%
of Bed-Stuy Young Adults are out-of-school and out-of-work
9%
higher poverty rate in the Bed stuy than NYC rate
4,588
out-of-school, out-of-work young adults in bed-stuy
32%
OF BED-STUY YOUNG ADULTS RECEIVE SNAP BENEFITS
The Approach
This community-led, demand-driven workforce partnership offers a coordinated set of skills training, educational services, and wraparound support services that young adults need to secure jobs in growing areas of the economy. It also helps employers streamline their hiring processes and better connect jobseekers to career-ladder jobs.
Visit the YES! Bed Stuy Website
Impact
The partnership is expected to launch in 2020.
13
Steering Committee Members
Subscribe to Stay Updated